Born in 1976, he studied clarinet, bass clarinet and chamber music with Laurent BERTHOMIER and Armand ANGSTER. He obtained several first prizes (clarinet, bass clarinet and chamber music) at the Strasbourg National Conservatory. In 2002, he participated in the International Ferienkurse of Darmstadt where he studied with Ernesto MOLINARI.
He is regularly invited by various ensembles, such as the Ensemble MODERN, KLANGFORUM Wien, MUSIKFABRIK, Chronophonie, and is part of the Ensemble Linéa.
His encounters with composers such as Pascal DUSAPIN, Ivan FEDELE, Helmut LACHENMANN, Karlheinz STOCKHAUSEN, Betsy JOLAS, Georges APERGHIS, Gualtiero DAZZI, Bernhard LANG or Michael JARRELL have been decisive for the understanding of their musical language. He has also had the opportunity of being conducted by Emilio POMARICO, Vladimir SPIVAKOV, Oliviers DEJOURS, Franck OLLU, Philippe NAHON and Günter NEUHOLD.
He participated in the Musica Festival, in the Studiokonzerte of the Darmstadt Ferienkurse, in the International Music Festival of Colmar. He was also prize-winner of the 20th century music interpretation competition "CHAIN 2001".
Furthermore, he collaborates with other forms of art, such as the dance company Hoogenraad and he also holds a teaching qualification (DE) for the clarinet. He plays the entire set of clarinets: soprano clarinet, basset horn, bass clarinet and contrabass clarinet.

Oliver CLASS (flûte)
Born in 1976, Olivier Class studied at the Strasbourg National Conservatory and at a local Conservatory in Paris. His professors were mainly Philip JOLIVET and Cécile DAROUX for the flute and Armand ANGSTER for chamber music. In Strasbourg, he obtained first prizes both in flute (in 1997) and in chamber music (in 1998), before receiving the First Prize of the City of Paris in 2000. He also did several courses with Carin LEVINE at the Internationale Ferienkurse of Darmstadt as well as with Pierre-Yves ARTAUD.
He works with composers such as Klaus HUBER, Luis DE PABLO, Ivan FEDELE, Christophe BERTRAND, Frédéric KAHN, Gualtiero DAZZI, Claudio GABRIELE, Jean-Paul DESSY or Ahmed ESSYAD. In chamber music ensembles or as soloist, he performed at the Musica Festival (Strasbourg), the Italian Cultural Institute, the Museum of Modern and Contemporary Art of Strasbourg, the 8th Festival of the Union of European Theatres and the festivals Rendez-vous Musiques Nouvelles (Forbach), Aujourd'hui Musique (Perpignan), Why Note (Dijon), Musiques en Scène (Lyon), in Paris at the CEMAMU as well as at the Théâtre du Châtelet, at the Secondo Novencento Francese e Italiano in Come, the CRM in Rome, the Spoleto Festival, the CDMC in Madrid and the Darmstadt Ferienkurse.
He played with several ensembles including the Ensemble Linea and the Strasbourg Philharmonic Orchestra, conducted by Pascal ROPHE, Jean-Philippe WURTZ, Ramon LAZKANO or Günter NEUHOLD. In 2003, he joined ensemble of European flutes eWave. He participated in the recordings of compositions by Claudio Gabriele (Studio Musicale Arcangelo, SMA 012, 2003), Jean-Paul Dessy (Le Chant du Monde/Harmonia Mundi, LDC 2781144) and a more classical CD with the flute ensemble Bilitis.
He plays the entire set of flutes: piccolo, C flute, alto flute, bass flute and contrabass flute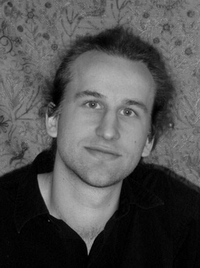 Maxime SPRINGER (piano)
visit his website

Born in France in 1980, he studied the piano at the Strasbourg National Conservatory with Laurent CABASSO, and chamber music with Armand Angster. He obtained the diploma of musical studies (DEM) in 2000 as well as a piano concert diploma and a proficiency diploma. He also studied with Gerry MOUTIER, Igor LASKO, Denis PASCAL and Igor BASHKIROV.
He has had the opportunity to work with composers such as Thierry DE MEY, Pascal DUSAPIN, Ramon LAZKANO and Luis DE PABLO, as well as with Christophe BERTRAND and Javier TORRES MALDONADO.
In 2002, he performed the Concerto for two pianos by POULENC with the Strasbourg Philharmonic Orchestra conducted by Jan Latham-Koenig.
He performs regularly with the Duo Appel d'Air with the flutist Keiko Murakami and with the Ensemble Linéa. He played on several occasions at the Musica Festival in Strasbourg, for France-Musique, as well as in Spain and in Italy (Spoleto Festival).
In 2002, he obtained the second prize at the Internal Competition CHAIN in Bienne. After studying at the CEFEDEN of Bourgogne, he also obtained a teaching qualification (DE) for the piano.
Born in 1981, Matthieu CHARDON was accepted at the age of 7 at the E.N.M. of Mulhouse, where he studied percussion and the saxophone. When he was 12 years old, he decided to dedicate himself fully to the learning of percussion with Gabriel BOUCHET, founder member of the Percussions de Strasbourg.
He continued his studies at the Versailles National Conservatory in the class of Sylvio GUALDA, where he obtained a first prize unanimously. Finally, he was admitted in the class of Frédéric MACAREZ in the Paris National Conservatory, where he obtained in 2003 a first prize unanimously and with honours.
Winner of the Chamber Music International Competition of Illzach with the trio « JaNiMa » and of the International Competition of caisse claire organised in Paris in 2004, he also very quickly developed a strong interest for ensemble music (he is a member of the group Paris-Percu with which he performed in multiple festivals, such as in Paris, Nancy and Porto-Rico).
In 2004, he joined the Lucerne Festival Academy conducted by Pierre BOULEZ, invitation which was renewed for the three following years. He performed orchestral compositions by Pierre BOULEZ, Edgar VARESE, Karlheinz STOCKHAUSEN, Harrison BIRTWISTLE, Matthias PINTSCHER, Christophe BERTRAND etc. In 2005, he founded the Lucerne Festival Group, a twelve-member percussion ensemble dedicated to performing compositions, such as those of Pierre BOULEZ, Edgar VARESE, Karlheinz STOCKHAUSEN, Harrison BIRTWISTLE, Matthias PINTSCHER or Christophe BERTRAND.
If his personal choices reveal a particular interest for solo performances by interpreting compositions from Iannis XENAKIS, Yan MARESZ, François-Bernard MÂCHE, Bruno GINER, Per NORGARD, Yoshihisa TAÏRA or Javier ALVAREZ, he also collaborates as regularly as possible with a certain number of contemporary ensembles (two recordings with the ARTE DIE ensemble, first production of « Landness » by Daniel D'ADAMO with the SILLAGES ensemble), classical ensembles (Opéra du Rhin, Mulhouse Symphonic Orchestra, Orchestre des Concerts Lamoureux or Colonne Orchestra) or variety music (studio recordings, orchestra of the Star Academy, recordings for the « Musiques au Cœur »).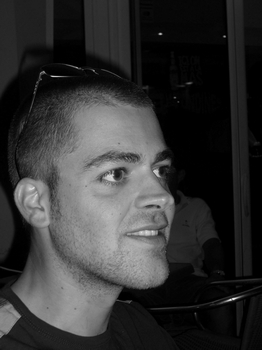 Christophe BERTRAND (artistic director)
visit his website

Christophe Bertrand was born on 1981. After obtaining first prizes in piano and chamber music at the Strasbourg National Conservatory (where he studied with Laurent CABASSO, Michèle RENOUL, Armand ANGSTER), he has been performing and recording with the Accroche-Note and the Ensemble In Extremis, which he co-founded. With them, he collaborated with composers such as Ivan Fedele, Pascal DUSAPIN, Michael JARRELL, Mark ANDRE, Wolfgang RIHM, etc.
He began studying composition in 1996 with Ivan FEDELE at the Strasbourg National Conservatory, and obtained in 2000 his composition diploma unanimously with honours. During that same year, the Musica Festival dedicated a concert to him, and he attended the "Cursus annuel de composition et d'informatique musicale 2000-2001" at the IRCAM, where he worked among others with Philippe HUREL, Tristan MURAIL, Brian FERNEYHOUGH, and Jonathan HARVEY.
His compositions, conducted among others by Pierre BOULEZ, Jonathan NOTT, Hannu LINTU or Marc ALBRECHT, have been performed by prestigious ensembles and soloists: Ensemble Intercontemporain, Philharmonic Orchestra of Radio France, Arditti Quartet, Accroche Note, Court-Circuit Ensemble, Strasbourg Philharmonic Orchestra, Adelph Ensemble, Lucerne Festival Academy Orchestra, Ensemble Intégrales, Divertimento Ensemble, Ensemble Musicatreize, Mandelring Quartet, Avanti!, etc. ; Garth KNOX, Juliette HUREL, Jan MICHIELS, Marc COPPEY, etc.

His compositions have been performed in France (Musica Festival, Ircam, Aix-en-Provence Festival, Agora Festival, Centre Georges Pompidou, Salle Olivier Messiaen of the Maison de Radio-France), in Germany (Beethovenfest Bonn, Ultraschall-Festival, IFNM in Darmstadt, Mitteldeutscher Rundfunk, Hamburg Opera), in Switzerland (Lucerne Festival), in Belgium (Ars Musica Festival), in Italy (Festival Traiettorie, Rondo-Milano, Spoleto Festival), in Holland (Gaudeamus), but also in the USA, in the United Kingdom, in Slovenia etc. as well as various radios in France and abroad.
Among others, he has been receiving commissions from the Ensemble Intercontemporain, Lucerne Festival, the Beethovenfest of Bonn, Les Percussions de Strasbourg, the Auditorium du Louvre, the André Boucourechliev Fondation, Les Musicales of Colmar, the Berlin Radio, the French State, Accroche Note, the Musicatreize Ensemble, the Festival Rendez-Vous Musique Nouvelle, etc. as well as from several private sponsors.
He obtained in 2001 the Music Prize from the Académie des Marches de l'Est, as well as the Honours at the Gaudeamus Festival and the Earplay Prize in 2002. In June 2007, he won the SACEM Hervé DUGARDIN Prize, as well as the André CAPLET Prize from the Académie des Beaux-Arts (Institut de France).

He has recently been selected by the French Academy in Rome to be resident at the Villa Medici during 18 months.